Services
Inspections
Modulblok Qualified Inspectors make available to customers their expertise, experience and attention to safety, in order to provide a highly professional and comprehensive service of periodic inspections.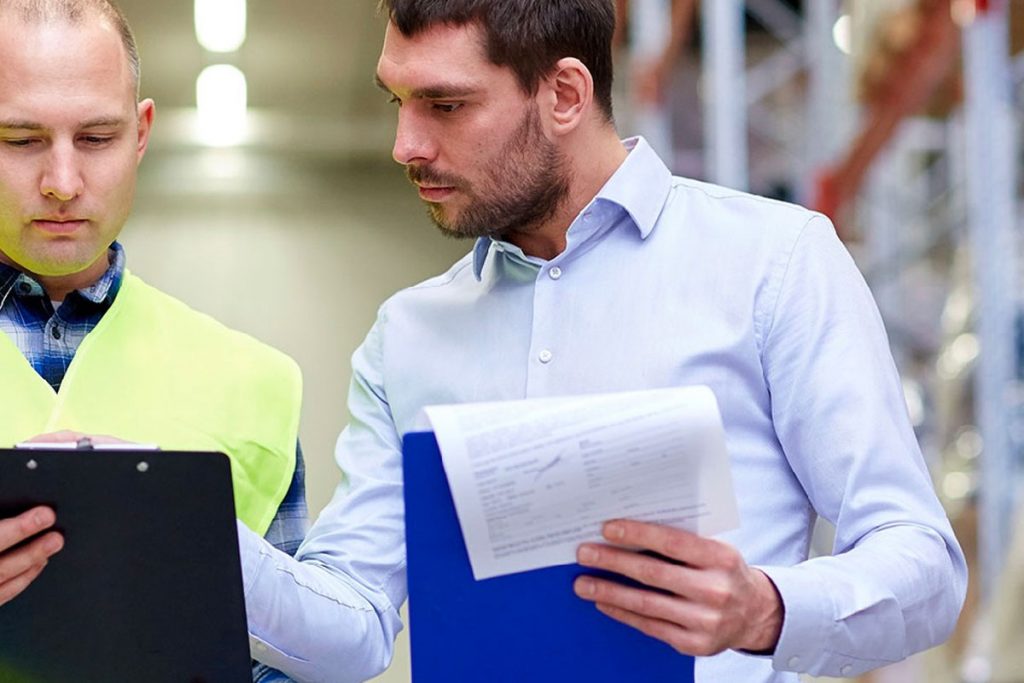 Safety in workplaces is an added value for the Company, to be pursued beyond legal requirements. Modulblok technicians are prepared to provide a complete service that will allow you to constantly monitor warehouse equipment and structures and obtain a set of added values:
INCREASED SAFETY
OPERATING CONTINUITY
COST SAVINGS
COMPLIANCE WITH REGULATIONS
INCREASED DURATION
CLEAR AND COMPLETE VERIFICATION PROCEDURES
Warehouse mapping
Redefinition of the load capacity and functional areas
Visual and instrumental verifications, on the ground and at height
Drafting of documents with photographic attachments.
In detail
Warehouse mapping
A proper mapping of the warehouse, with the definition of the different areas intended to accommodate materials and products, facilitates the optimisation of the workflows and the entire administration, by defining a strategy of loading and picking of materials.Modulblok Professionals help you set the most correct and manageable coding criteria to uniquely identify a location within a warehouse area. The method used is tailored to the specific needs of each company, and follows a hierarchical system to obtain a warehouse map that defines the type, the areas, the zones, and the different locations.This increases the efficiency of processes and flows, and helps to optimise production and inventory levels, with significant effects on the economy of the enterprise.
Functional areas of the warehouseThe specific features of the main functional areas of a warehouse (reception, storage, order preparation, shipping, return handling, packaging, etc.) define the layout of the warehouse, optimised to minimize handling costs and times.The criteria by which individual products are stored in different areas have a fundamental influence on warehouse performance, space optimisation, and working time.Modulblok Professionals analyse this type of dependency to adopt specific organisational strategies that optimise the specific configuration at hand.
Visual and instrumental periodic checks
The inspection and maintenance of warehouse facilities are mandatory and must be performed by suitably qualified personnel.The frequency and type of interventions are provided in the user and maintenance manual.
Scheduled maintenance increases the profitability of the warehouse, ensuring operational continuity, longer life of its structures and equipment, regulatory compliance and work safety.
Drafting of documents
The results of the checks must be reported in writing and at least those relating to the last three years must be stored and kept available to supervisory bodies. Modulblok Technicians work on preparing all inspection records and submitting them to the Safety Officer with observations and proposals of the intervals deemed necessary as per Uni En 15635 Par. 9.4.2.3
For our customers' peace of mind, we propose packages with different levels of intervention according to their real needs.